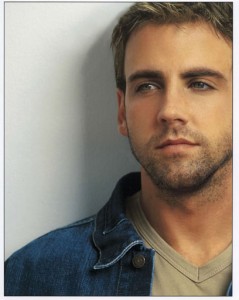 Every once in while, I get the feeling something is missing in my life. I look around, find my dog; the horse is where he should be; nothing's on fire; nobody's exploded; all's well.  Now what has got my spidey-senses all a-tingle?
*Palm to forehead slap.* Oh, yeah, I know.  I should promote my frickin' book.  Then somebody says something funny on Twitter, or a fight breaks out at my favorite blog and I forget about the matter entirely.
So I've got a little interview over at Kathleen's Place to Reflect.  Kathleen Anne Gallagher is a fellow Decadent author, and a super nice person for letting my stop by and babble at her blog.
One of the questions was who would I cast if The Music of Chaos were a movie.  Typically, my character's physical appearance starts out as a rough sketch in my head and sometimes on paper.  Once, in a while, as with Benjamin Black (The Canvas Thief), physical appearance comes first. (He's not an elf, but he was inspired by this artist's illustrations of Maehdros the elf [LOTR].) But when developing characters, I don't think of them in terms of any particular actor.  It's only after the character has been around a while, that I'll sometimes stumble on an actor who makes me think: "He could totally be [insert character name]."
Breas the vampire is a blond-haired pretty boy.  But Hollywood's crop of blond hunks are a little too All American, maybe too Nordic, for Breas.  Anyway, one morning I'm channel surfing, clicking past the Today Show, Good Morning America and other Infortainment with its vapid segments on "Things that can kill your child," or "Foods that will keep you young."  I settle on a Spanish soap opera (novela). It's the usual plotline, fraught with inane misunderstandings, secret babies and whatnot. The hero is played by Puerto Rican actor Carlos Ponce, who is the perfect Breas.  Well, in the novela he's the hero and too nice to be Breas, but physically he's perfect.
So there you have it–Breas's actor doppleganger. Stick a beer in his hand, plunk his ass down on the couch, put on ESPN (preferably a game with his beloved Seahawks) and you've got Breas.